Revitalizing Spring Equinox Yoga Retreat
Gracefully transitioning into the Light, season
of rebirth, rejuvenation and renewal
Yoga Teachers Blanche Mulholland & Irana JiAn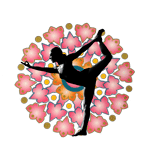 Namaskaram,
Wish you are well and Joyful !
Freshly returned from India I feel inspired and renewed.
Only twenty days till our first yoga retreat this year and delighted to share this trans-formative experience with you and my dear friend and guest teacher Blanche with whom we resonate both in our love and approach to teaching yoga.
If you live in Paros or just want to participate of the yoga immersion you have that option below!
Spring Special Offer from Yoga Shala! If you come with a friend you will both get a gift 10% discount ether for shared room or just for the yoga immersion.
Let me know if you have any additional questions!
Our e-mail parosyogashala@gmail.com
http://yogaretreatsparos.com
Warm regards,
Irana JiAn
Paros Yoga Shala

'On Listening 'will be the topic of the retreat work in which we will have lots of space to listen, see, feel and be challenged to approach the gaps between habits and self exploration in practice as well as in life.
During this week we will purify: moving through slow flowing sequences and integrating Chakra work, meditation and self- observation into our practice. This will involve deep relaxation, releasing tension and unwinding to find the natural breath.To meet our essence within our movement and within stillness. Listening.
We will practice keeping a 'dont know mind' moving our security point from being defined externally to 'our internal knowing and sense of ourselves'.
Fuid Vinyasa Yoga, Yin nurturing practices, breathing into presence – moving in the direction of release, expansion and freedom. Daily Pranayama, Meditation, learning to create sacred space for self care and 'listening', inspiring talks, nature walks, , chakra work.We will learn basic Ayurveda and take a gentle spring detox program home .
A healing and rejuvenating approach, suitable for beginners as well as those who want to deepen their yoga practice.We will complement our asana practice and meditation with some bodywork this week, learning simple massage techniques for self-healing and to connect with others.You can also book personal Shiatsu sessions during the retreat as well as personalized wellness sessions of other kinds to support you in reaching a specific health goal.
Embark on a journey where you are the journey itself..
Check in date 13 March.Yoga practice begins March 14/2 to 20/2. Spring Equinox March 21 early morning celebration & check out day.
Upon arrival we will have an evening meditation (19:00hs) where you will get the schedule for the Yoga Practice that begins the next morning.
Practices will be at Paros Yoga Shala , Peripheral Rd. Naousa village
Yoga classes are in English language. Daily morning practice 3 hr( 9:00hs -11:00hs) and evening practice 2 hr( 18:00-20:00hs).
Yoga sessions are breath inspired meditative and rejuvenating practices(solar-lunar) .The emphasis of the class is on alignment, breath and meditation. In every class we flow creatively through sequences of Vinyasa to create full body transformation; strength and fluidity, circulation and centering. Chakra bodywork, Pranayama and meditation and Mantra are integrated within the practice.
Mats and other props used are available at Yoga Shala; you don't need to take anything with you.
Outdoor practices and Nature Walks will be scheduled during the retreat.
Morning creative Vinyasa yoga-Pranayama-Meditation-Self awareness practices-Understanding of yourself-Simple and effective Ayurveda tools to help you balance yourself- Mantra-Release-Celebration- Sharing Circle-Yin Yoga-Bodywork-Shiatsu-Partner yoga work-Prana Bodywork-Nature walks-Personal time-space-A new moon Cycle Gathering
About the teachers
Bookings
The retreat includes :
8 nights at Wiese Villa in Aspros Gremos ,Ambelas /shared accommodation or 8 nights at Senia www.hotel-senia.com/single accommodation
Car (shared by 4)
Light breakfast & Brunch, Vegetarian ( Shef Elda Molla 'Gourmande Greque').30 hrs
Yoga practice Mornings Practice from 9:00-12:30Evenings Practice from 18:00-20:00Practices at Paros Yoga Shala
Transfer from Port to villa upon arrival
Cost for the retreat
Shared room at the villa 770 eu per pax
Single room at Senia Hotel 930 eu per pax
Yoga Course only 370 euro
Minimum 8 participants – max 14
The full payment is required for registration .
Cancellation policy:
No fee is charged for cancellation up to 14 days before confirmed arrival date. Any cancellation or alteration of dates made within 14 days before arrival results in a charge of 50% of the stay, cancellation on the day of arrival, no show, or departure prior to the scheduled date results in a charge of the 100% of the retreat cost.
Please take the time to leave a comment on to our Trip Advisor page.
Set your own light free!
Remember to add us to your mailing list !